Our Planet, Our Promise
Like any great adventure, the path to sustainability starts with a single step. Which is why we're on a mission to find more ways for people to lessen their impact and turn the tide of consumption. From making products with recycled materials, to lessening our water usage and reducing packaging, we're focused on implementing changes that make a big impact.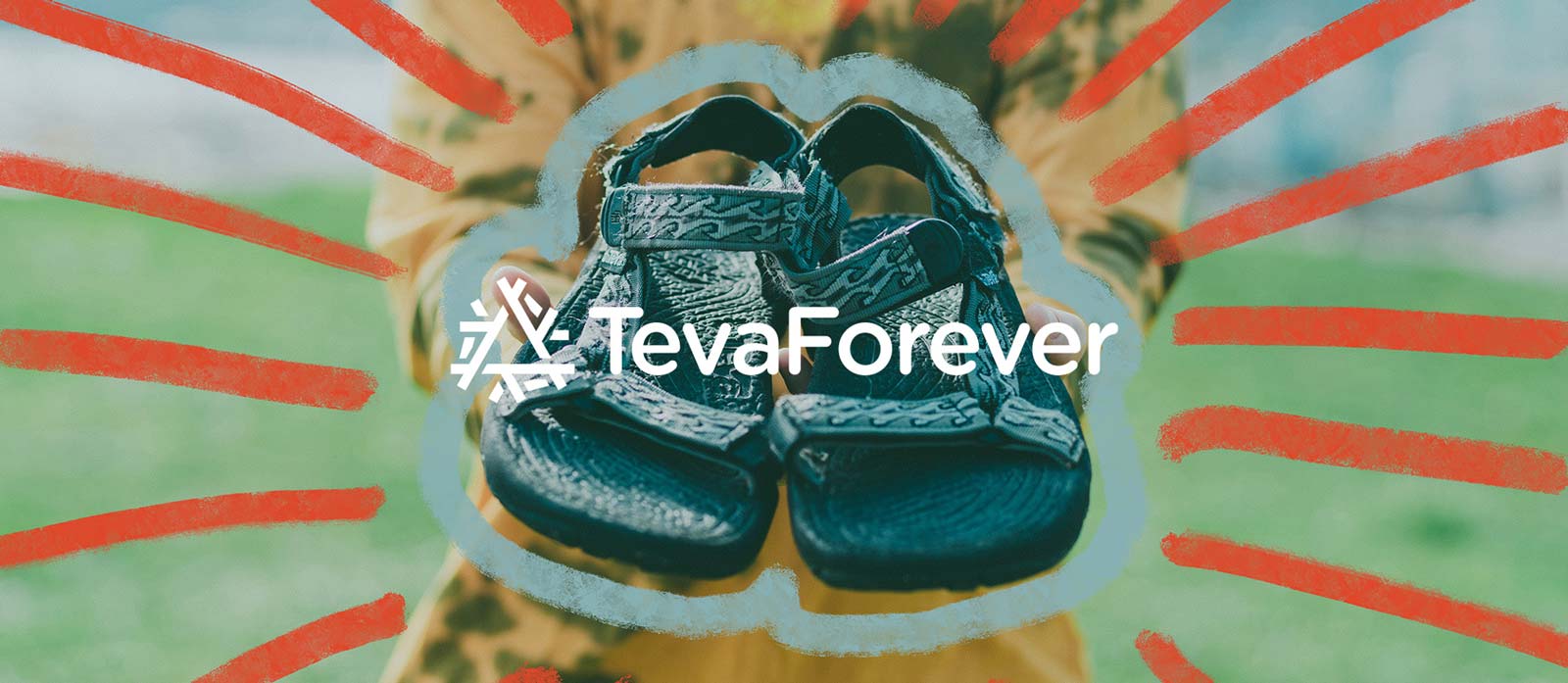 New Life For Old Soles
Introducing our new sandal recycling program, TevaForever. Because 300 million shoes end up in landfills each year in the US alone, and we want that cycle to stop.
When your Teva sandals are well-worn and ready to retire, send them back so they can be transformed into running tracks, playgrounds and more.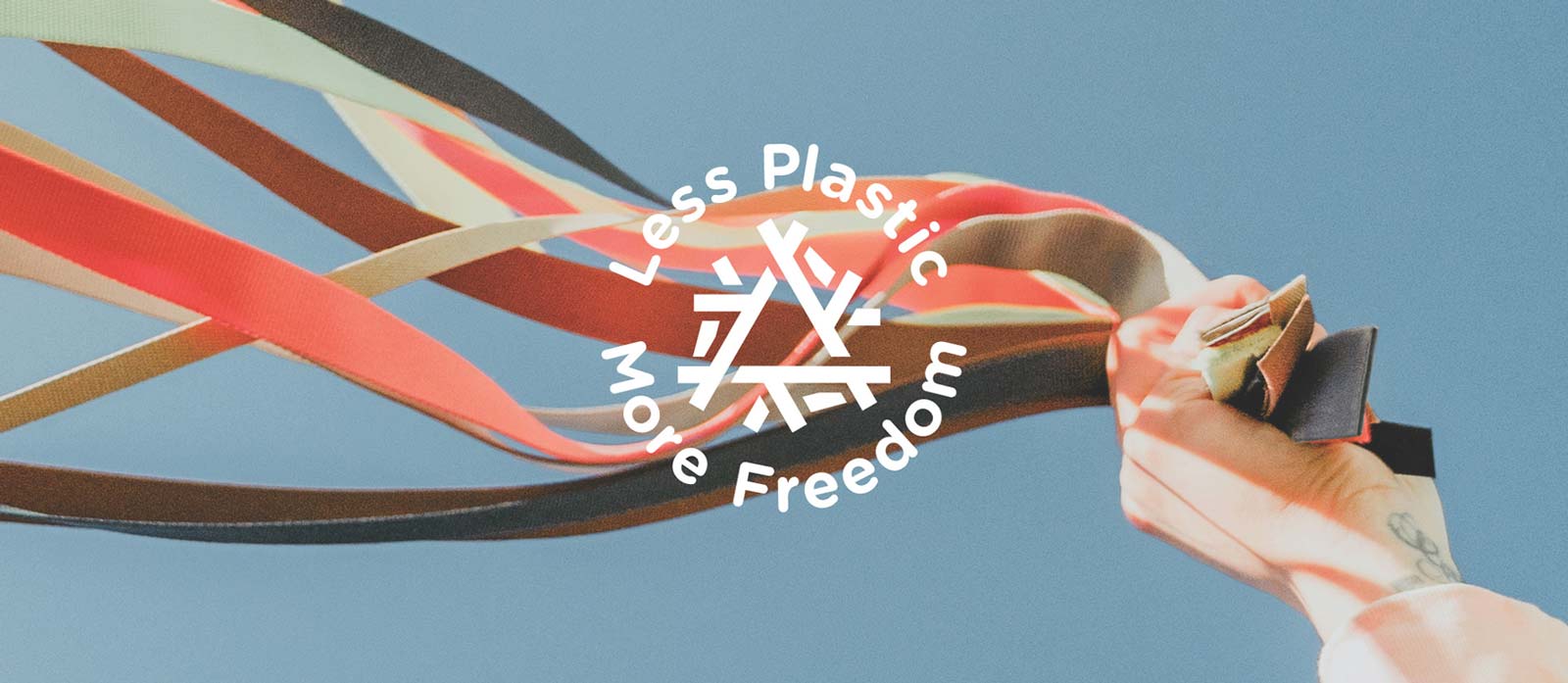 In 2020, we transitioned 100% of our iconic straps to traceable verifiable recycled plastic using REPREVE® yarn. Since then, we've diverted 40 million plastic bottles from landfills and put them to better use, strapping sandals to your feet.
Seeking beauty in new places, from water bottles to plastic pieces.
755 tons of used plastic bottles are cleaned, shredded and turned into little pellets. That's over 1,510,000 pounds of plastic that won't end up in the ocean, being mistaken for sea turtle food.
Transforming plastic waste into Teva webbing.
The cleaned and prepped pellets are then spun into yarn, and that yarn gets woven into the ultra-strong webbing in our footwear.
Webbing makes straps that connect your sandals to you.
Since converting 100% of our iconic straps to recycled plastic in 2020, we've kept more than 40 million plastic bottles out of landfills. We're turning waste that pollutes the planet into something that helps you explore it.
Lessening Our Footprint
Water
We're continuing to reduce our overall water usage and work with our supply chain partners to improve their water conservation efforts. Since 2017, we've saved 348 million gallons of water, thanks to our packaging improvements.
Materials
In addition to our recycled straps, we're seeking sustainable and ethical alternatives for key materials, and offer a range of vegan styles each season. Every piece of leather we use is sourced from tanneries certified by Leather Working Group, whose mission is to promote sustainable and appropriate environmental business practices within the leather industry. We also support the Better Cotton Initiative, the largest cotton sustainability program in the world, and have been recognized on the Textile Exchange Leader Board for our use of recycled polyester.
Waste
We're working with our factories and suppliers to reduce waste and divert it from landfills whenever possible. We're also using less packaging, and since 2017, we've reduced the total weight of packaging used by 4.1 million pounds.