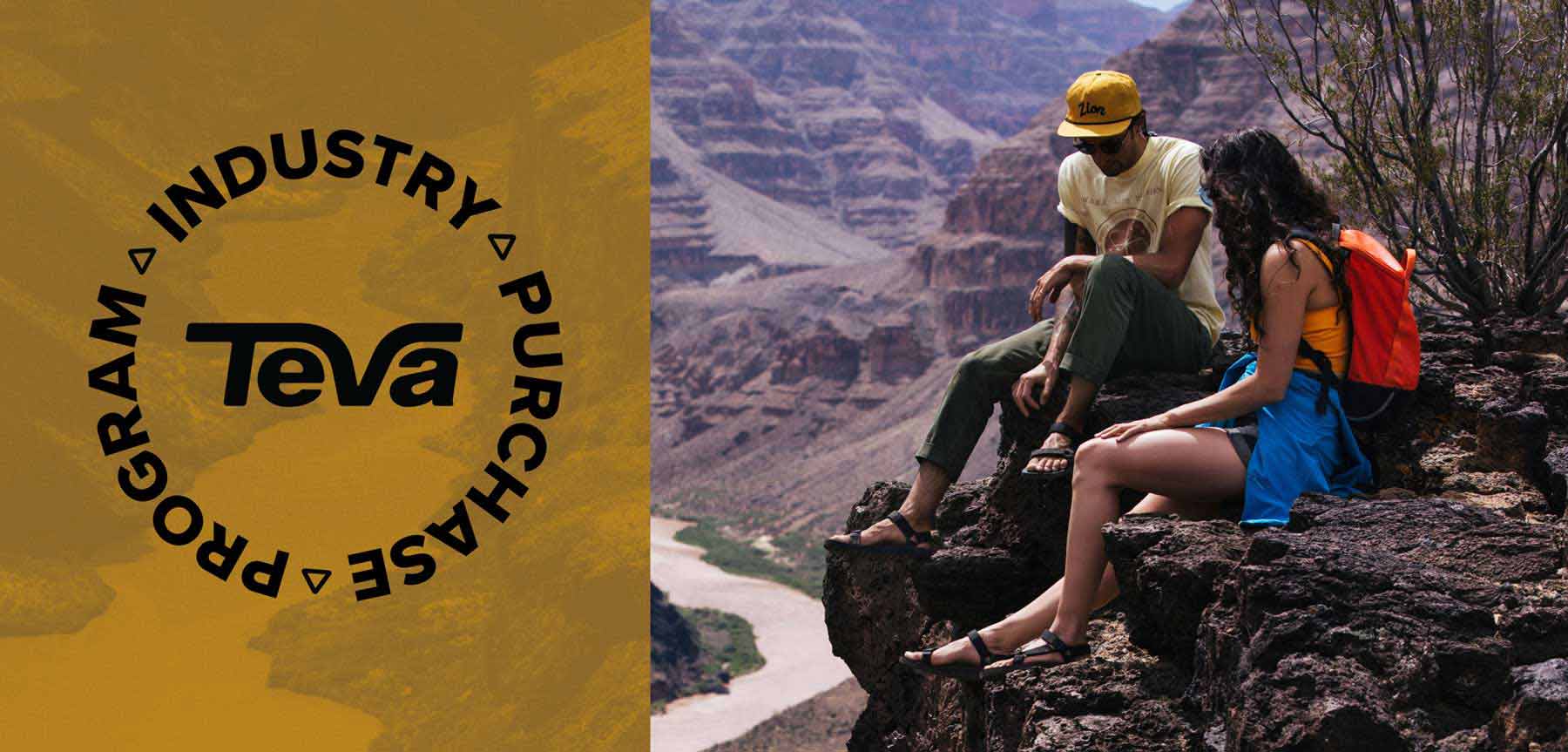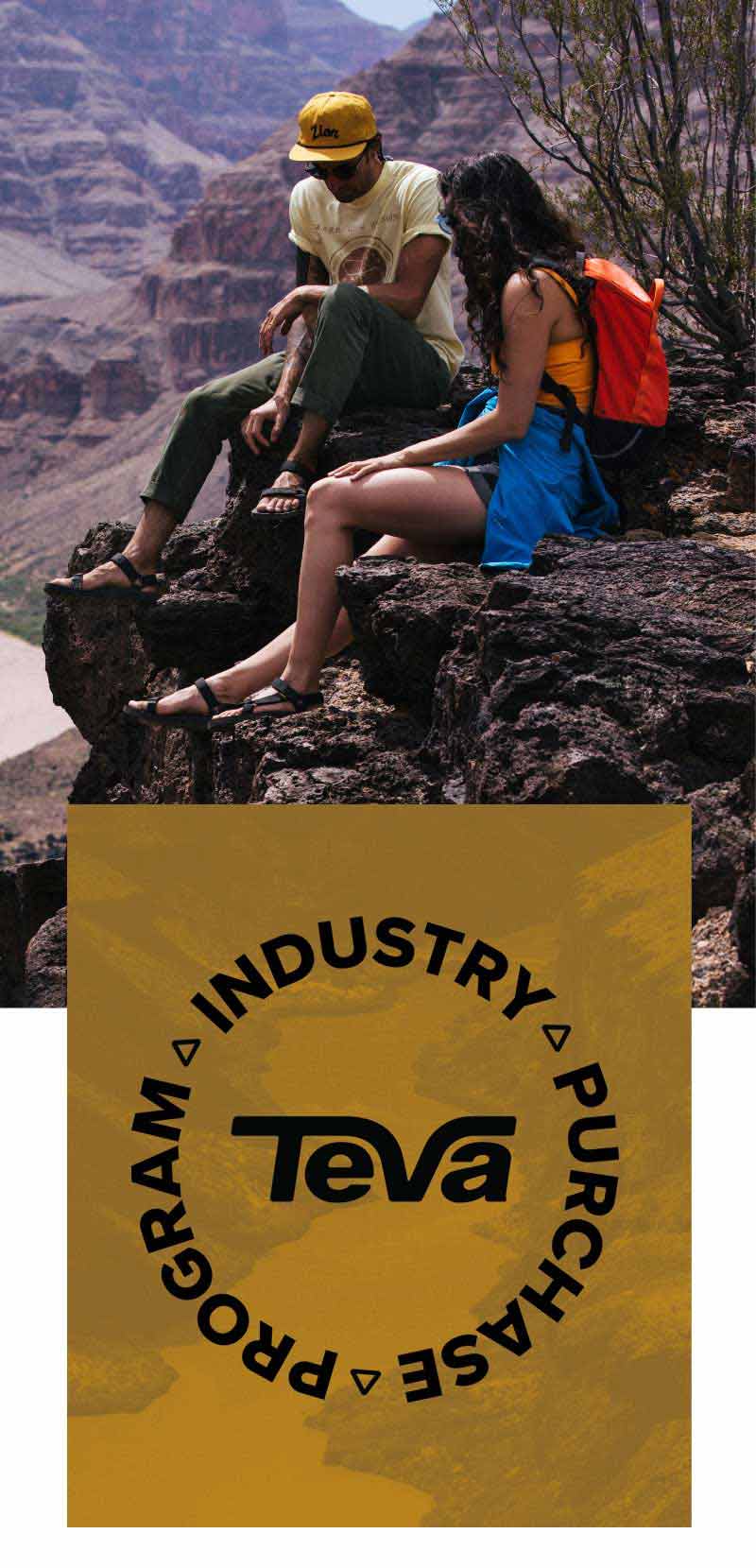 Teva strives to be your guide for adventure. And we love to team up with exceptional people who help us realize that mission. Are you someone who influences, educates, provides access, or gives others the freedom to adventure, in whatever form they choose? If yes, this program is for you.
This is an exclusive program for our industry partners and professionals to receive discounts on Teva product. We will review your application to see if you're a good fit – unfortunately, we can't accept everyone who applies. If you are accepted, please make sure you're a good partner – we don't like to do it, but we can revoke membership at any time. (Sorry!)
To apply, just fill out the form to your left and submit a recent paystub or other proof of employment. Someone will review your application and get back to you soon. We look forward to having you on board!
Please fill out information to join